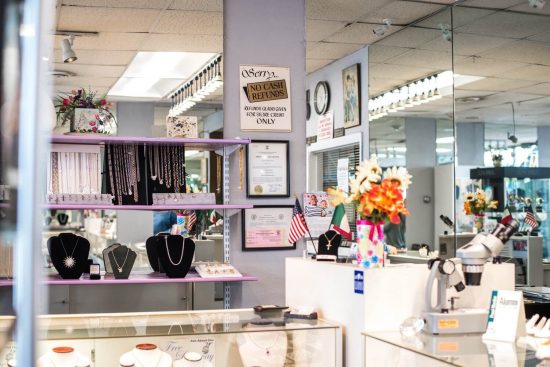 Jewelry is precious—especially when there's a meaning behind it. If you're looking for a piece to embody a special sentiment, you'll find it at Bellini Jewelers. From luxury watches for him, to a precious engagement ring in Johnston, RI for her, our selection has something for everyone. We promise you'll leave with someone worthy of commemorating life's most important moments.
Bracelets
Earrings
Engagement rings
Gemstone rings
Luxury watches
Necklaces
Wedding rings
From understated and subtle to grandiose and captivating, our many styles and jewelry types are perfect for any taste. Let us know what you're looking for and we'll be glad to help you navigate our selection. We see it as our personal mission to connect you with a piece of jewelry that speaks to you.
RINGS
BRACELETS
EARRINGS
PENDANTS
WATCHES
CHAINS
Jewelry Services
More than selling jewelry, we also help you take care of it. If your bracelet needs re-plating or the stone in your wedding ring in Johnston, RI has come loose, visit us. We have the skill and equipment to set things right. We treat your jewelry with the utmost care and attention.
Make us Your Jeweler
Since 1973, we've had the privilege of being the area's best jewelers, serving the needs of customers with care and attentiveness. Contact Bellini Jewelers today at 401-261-6806 or stop on in and give us the opportunity to be your jeweler.